Chris Webber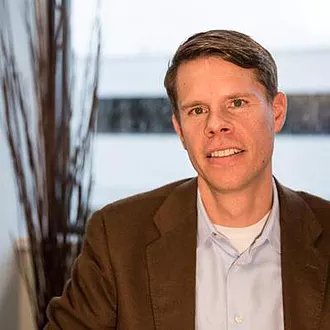 Sought after expert in growing and stabilizing businesses, Mr. Webber has leveraged visionary leadership and an unyielding customer focus to build innovative, profitable, and growth-oriented organizations.
In 1989 Chris started his career by helped his first technology client grow from 5 to 75 staff in two years. He brought that passion for growth to start a manufacturing company that he took public and today has a valuation in excess of $20m. He founded, and for over 15 years operated, Pacific Alliance Technologies (PAT), growing the firm into a Geographic Information System (GIS) industry leader. To facilitate its growth, he sold PAT to StarDyne Technologies. Subsequently he was COO of Dye & Durham Corporation where he was on the Senior Leadership Team that took the firm from a small SAAS company to a $400m valuation, an 18x increase in shareholder value during his two-year consulting engagement with them – it now trades publicly with a $3B+ valuation.
 Today Chris advises several companies with a primary goal of increasing shareholder value:
MDA, Strategic Advisor. Working on the City of Richmond SMART city initiative authored the commercialization component of their successful Digital Technology SuperCluster proposal. Lead the successful round of $10m of funding to define satellite signatures of soil conditions to aid prairie farmers.
Areas of Expertise
Business Leadership
Determining and implementing key performance indicators.  Facilitation of internal business planning sessions to determine organizational goals and directions.  Drawing on a practical background in the implementation of the Rockefeller Methods of business leadership.
Finance
Authorship of business plans to attract bank, government and private financing.  Development of strategies for a range of financial requirements from better managing a firm's cash flow planning to raising funds through public stock offerings to mergers & acquisitions.  Authorship of fund requests for grants from Government programs including:  SR&ED, IRAP, DTSC and TECTERRA.
Product Commercialization
Advising on the direction of technical software and manufacturing products including the development of product position, promotion, pricing and place.  Working on strategies to cross the chasm and managing the patent process.
Project Management
From successful project scoping and proposal authorship, through client liaison and delivery management.
Marketing Direction
Facilitating the determination of the marketing direction of a firm in the context of a changing, social media environment.  And developing supporting marketing materials with a focus on business to business markets.
Sales Management

 

Market analysis, sales process analysis and implementation of practical methods, with supporting tools, to grow company revenue. Sales strategy including the implementation of key strategic partnerships and establishment of channel sales models.
Services Management
Management of a services team to meet key metrics around customer, staff and financial satisfaction.