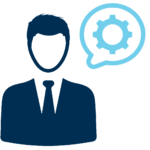 JAMCO Capital Restructuring and Turnaround Group
JAMCO Capital's restructuring and turnaround group will work alongside debtors, lenders, shareholders, and other stakeholders to deliver a restructuring plan that serves to quickly preserve value and address stability issues in a fair and balanced approach.
Our restructuring and turnaround team provides advice to our clients with distressed businesses in order to help implement a process for immediate stability and ultimately for sustainable strategic, operational, and financial change. JAMCO's aim is to help the performance of our clients' business, and assist with restructuring plans that will enhance or create new value for all stakeholders.
How we help our clients:
Financial restructuring
Operational restructuring such as cost reduction and optimization plans
Capital Requirement plan
Exit planning
Debtor, creditor, or formal restructurings under the laws of the jurisdiction of the client residency