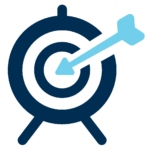 JAMCO Capital Mergers and Acquisitions
JAMCO Capital helps buyers find businesses with the utmost attention, care and efficiency as possible. As such, JAMCO will quickly ascertain and establish your business' acquisition or merger objectives and ensure that we can work together to execute a strong and reliable plan.
JAMCO Capital will help your business achieve its merger and/or acquisition goals in the following ways:
JAMCO will identify the key characteristics you seek for a business that fits your needs thereby immediately allowing us to narrow the scope of our search efforts and reduce time inefficiency in the process.
JAMCO will research and prepare a list of potential business merger or acquisition targets to review with you. The list will be assembled discretely, by a number of means, including using our extensive network of contacts, and through research of the relevant market.
JAMCO will then review the target list with you to confirm fit and to reconfirm the priorities of the targets and further align our goals.
Once the list has been approved, JAMCO will undertake to approach the target companies to determine their level of interest in a potential merger or acquisition involving their business.
Once interest by both parties is firmly established, JAMCO will initiate appropriate business valuation analysis and set a target price range / transaction for all parties to consider.
As always, JAMCO Capital's goal is to help you successfully conclude and execute a business acquisition or merger that meets your needs.