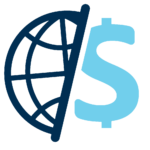 Change Management
Working together with your team, JAMCO Capital will endeavour to improve deliverables, increase productivity and enhance your overall business experience from the perspective of each stakeholder whether they be customer or shareholder.
We empower teams to act generating incremental improvements that add up to impactful results.
We know that improving your business' performance takes more than just a boardroom conversation. With our proven improvement framework, we take a hands-on approach.
Together with your team, we drive the execution of the plan to achieve measurable results. Our mission is to instill a culture of continuous improvement that optimizes business performance, paying dividends long after our team has left.